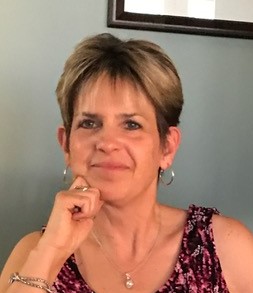 I hold a Specialized Honours B.A. in Psychology and an M.A. in Human Development.
I am a Registered Psychotherapist (RP) with the CRPO (the College of Registered Psychotherapists of Ontario), as well as a member in good standing with the OACCPP.
I am also a Certified Imago Relationship Therapist with Advanced Clinician status and a Certified Imago Workshop Presenter.
Therapy for Individuals, Couples, and Groups
I specialize in working with individuals, couples and groups. I enjoy facilitating a variety of workshops on topics such as relationships, communication, sexuality, healing, self-awareness, creativity, and self-help.
For a list of upcoming events, click on Workshops. Also, feel free to call me or contact me with your questions by email at info@ameetingofminds.ca
I Offer Imago Relationship Therapy for Couples
Imago Relationship Therapy is a specialized type of couple's therapy that emphasizes the mutuality of intimate relationships and assists clients in developing conscious, intimate, and committed partnerships by deepening the dialogue between them. Please click on my Couples page to learn more. "Getting the Love You Want" couple's weekends can be life changing opportunities, especially when combined with Imago therapy.
Cognitive Behaviour Therapy (CBT) and other Methodologies
Additionally, I have a background in Cognitive Behaviour Therapy (CBT), Meditation and Mindfulness, Psychodramatic Bodywork for physical and emotional healing, and Conscious Core Transformation (CCT), a spiritual technique for identifying and healing negative, self-defeating patterns.
I also hold certification as an Angel Therapy Practitioner (ATP) certified in 2004 by Doreen Virtue. Another area of study for me is Kabbalah as I find the Tree of Life to be a very effective tool for growth and healing. I also draw from Buddhist philosophy and ACIM in my private life or with clients.
Because I am so passionate about my work, I find that I continually have a desire to upgrade my skills through reading, attending workshops and teaching. I feel that all these efforts contribute to my growth as a therapist and as a spiritual being.
Do You Need Help Healing Trauma?
I am now offering a therapy called The DNMS (Developmental Needs Meeting Strategy) which is a very gentle but effective method for individuals who are interested in healing trauma and moving through challenging issues. Please visit www.dnmsinstitute.com and watch the slide show to see if it might be an approach for you.
Save
Save