Do you sometimes feel distant from your partner?
Do you ever wonder where the spark went?
Do you feel like you are "just roommates"?
Have you ever said or thought…"I love you, but I am not 'In Love' with you"?
Do you wish for better communication?
Do you argue about the same things over & over with no resolution?
Do you long to feel understood? Do you feel that neither of you are understood?
If you answered "yes" to any of these questions, join us for the solutions.
This workshop is a journey, and at the end you will leave with insights into how you can create a deeply satisfying and long-lasting relationship with your partner, as well as having learned skills that can help you to achieve that.
It was created by author, Dr. Harville Hendrix and his wife, Dr. Helen Lakelly Hunt, and it is based on his NY Times bestselling book, "Getting the Love You Want".
Real Couples Endorse the Imago Method:
All Couples are Welcome!
This workshop will benefit you if:
You want to enrich a good relationship
You are beginning a relationship you want to keep
You are in a difficult relationship and you want to resolve longstanding conflicts
You are near break-up and want to decide if the relationship can be saved
Your participation will give you:
New communication skills that end conflict
Greater compassion and understanding of yourself and your partner
An understanding that the unconscious forces that attract you to your partner are also the source of conflict
Awareness of how to use your relationship for mutual healing and fulfillment
Tools for re-romanticizing your relationship
Ways to resolve frustrations that are win-win!
Preview: Overcoming Negativity
Transform Conflict Into Growth
Through exercises that you share with your partner, you can explore some of your emotional history, and learn how that influences both the reason you chose your partner, and also the reason that you may both be drawn either now or later into a power-struggle. Imago views the power-struggles that occur in relationships as a natural part of love, and not a signal to end. Conflict is also a great opportunity to deepen your love and make the relationship more satisfying. Within your disagreements with your partner lie important clues about how you can learn to transform your love into something even richer, as long as you can discuss these issues in a way which feels comfortable and positive.
Learn To Use the Imago Dialogue
During the workshop we teach you how to use the Imago Dialogue. This is a powerful approach to exploring deep emotional issues and restoring lost connection. We will ask for volunteer couples that can be coached in front of the class through demonstrations, and then give you plenty of time to practice and apply the dialogue to the insights you develop throughout the workshop. There's always help close by if you get stuck!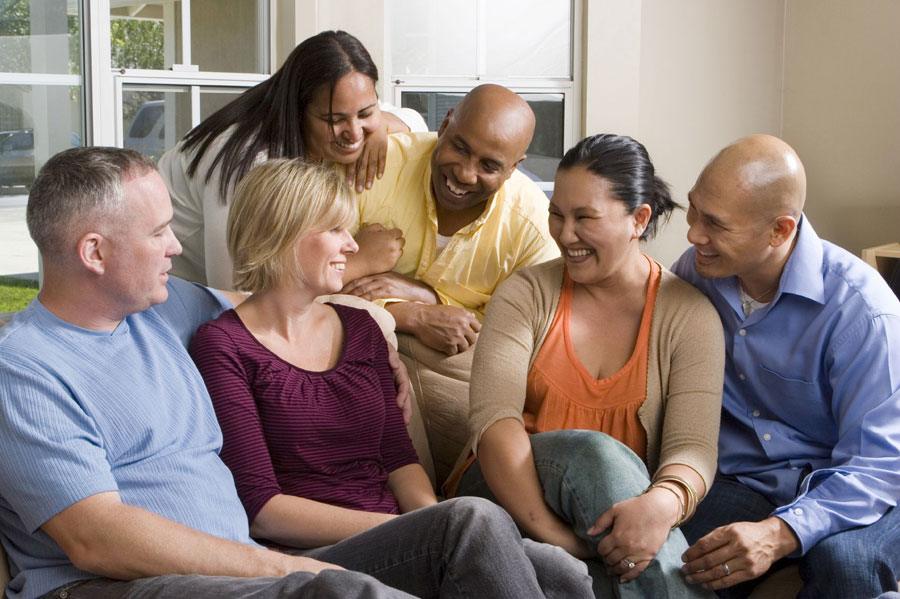 Work Privately If You Prefer
Sometimes we hear from couples who are concerned about revealing personal information to others. That's why we set the workshop up so that if you wish you can do all your personal work privately with your partner, and just share with the group if you wish. We've also learned over the years that one of the most inspiring elements of the workshop is to see other couples going through the Imago processes during the demonstration, and to hear their stories.
By the end of the workshop, most couples leave feeling far more positive about their relationship, and the workshop closes with finding ways to make sure your life is full of caring and romance.
-This weekend workshop is equal to 3 months of weekly private couple's sessions-
Couples Weekends: Dates, Times and Cost
All couples can benefit from this workshop. Sign up today!
To ensure the best, personalized experience for each couple, this workshop is limited to 5 couples. Register now to reserve your space!  You will be glad you did.
Choose one of these upcoming weekends:
April 6 to 8, 2018
May 4 to 6, 2018
September 28 to 30, 2018
November 30 to Dec 2, 2018
Times
We begin Friday night from 6:30 pm to 9:00 pm
The workshop continues Saturday & Sunday from 9:00 am to 6:00 pm with a 75 minute lunch break each day. Lunch is on your own.
Location
TBA
North Bay, ON
Cost
$697 per couple. Price includes HST, the entire weekend workshop for 2 people, 2 manuals, plus fun & healthy snacks & refreshments!
A deposit of $350 can be paid in advance and the remaining portion paid on the first night of the workshop.
We offer an Early Bird savings of $75 if you pay in full, at least 30 days in advance.
Pay In Full:
April Session ($697)

Early Bird:
April Session ($622)

Send A Deposit now!
April Session ($350)

---
Pay In Full:
May Session ($697)

Early Bird:
May Session ($622)

Send A Deposit now!
May Session ($350)

---
Pay In Full:
September Session ($697)

Early Bird:
September Session ($622)

Send A Deposit now!
September Session ($350)

---
Pay In Full:
November Session ($697)

Early Bird:
November Session ($622)

Send A Deposit now!
November Session ($350)

---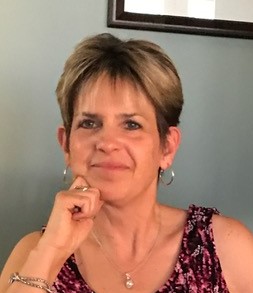 Stacy Bremner, MA, RP
I offer the Imago "Getting the Love You Want" Couples Weekend Workshop because I see the information & experiences offered as life changing, validating, & connecting. When you attend our workshop, my goal is to make sure you feel safe & supported. Also, we make the weekend fun as well as informative! Brad & I enjoy helping couples "wake up" to the healing & connection possible with the Imago process. Imago has changed my life and my greatest passion is to help others learn how to create together, the relationship of their dreams!.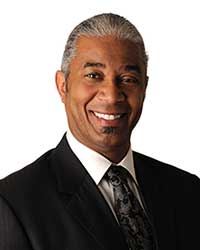 Bradley Allison
I've been in real estate for over 20 years. The most rewarding part for me is when I see people connect with their new home. In a similar way, when we facilitate a couple's weekend, we get to witness the revitalizing, connective shift of the relationship, when a couple has that "aha!" moment. I see how rewarding it is for them, & feel honoured to be a part of this process.
Facilitating Imago Journeys Together Since 2011
Two Certified Presenters, Making One United Team
Brad and I have been sharing our Imago journey for years. We took the Workshop Presenter's Training together in Toronto, and as a part of our ongoing education & certification we travelled to Toronto, Vancouver, Washington DC, Chicago & New York to assist & observe other presenters. We actually assisted Harville & Helen themselves! They are the creators of the "Getting the Love You Want Couples Weekends" & founders of "Imago Relationship Therapy".
Although Brad is not a couples therapist, he is an enthusiastic presence at each couples weekend, & he contributes his unique male perspective, & humour, which helps participants. Couples get to see a real couple at work!
Cancellation Policy
If you cancel eight days or more prior to the workshop, you will receive a full refund minus a $100.00 administration fee. If you cancel seven days, or fewer, prior to the workshop, you may transfer your registration fees to another scheduled workshop; however, no refunds will be made.